KatzKlawz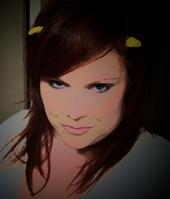 I am Kathleen. A work at home mom of 2 gorgeous demon spawn and am an avid horror fan.
I LOVE Vampire anything, I think skulls are the cutest and dig spiders and snakes. I am addicted to spikes,fangs,talons,claws and almost anything shape and lethal.
I also am a performing tribal belly dancer and of course, swords are my prop of choice.
I adore making demonic jewelry for myself as well as all others interested. I have custom made and sent pieces all over the world with customers like REDSCREAM magazine and L'Oreal.
My Links: